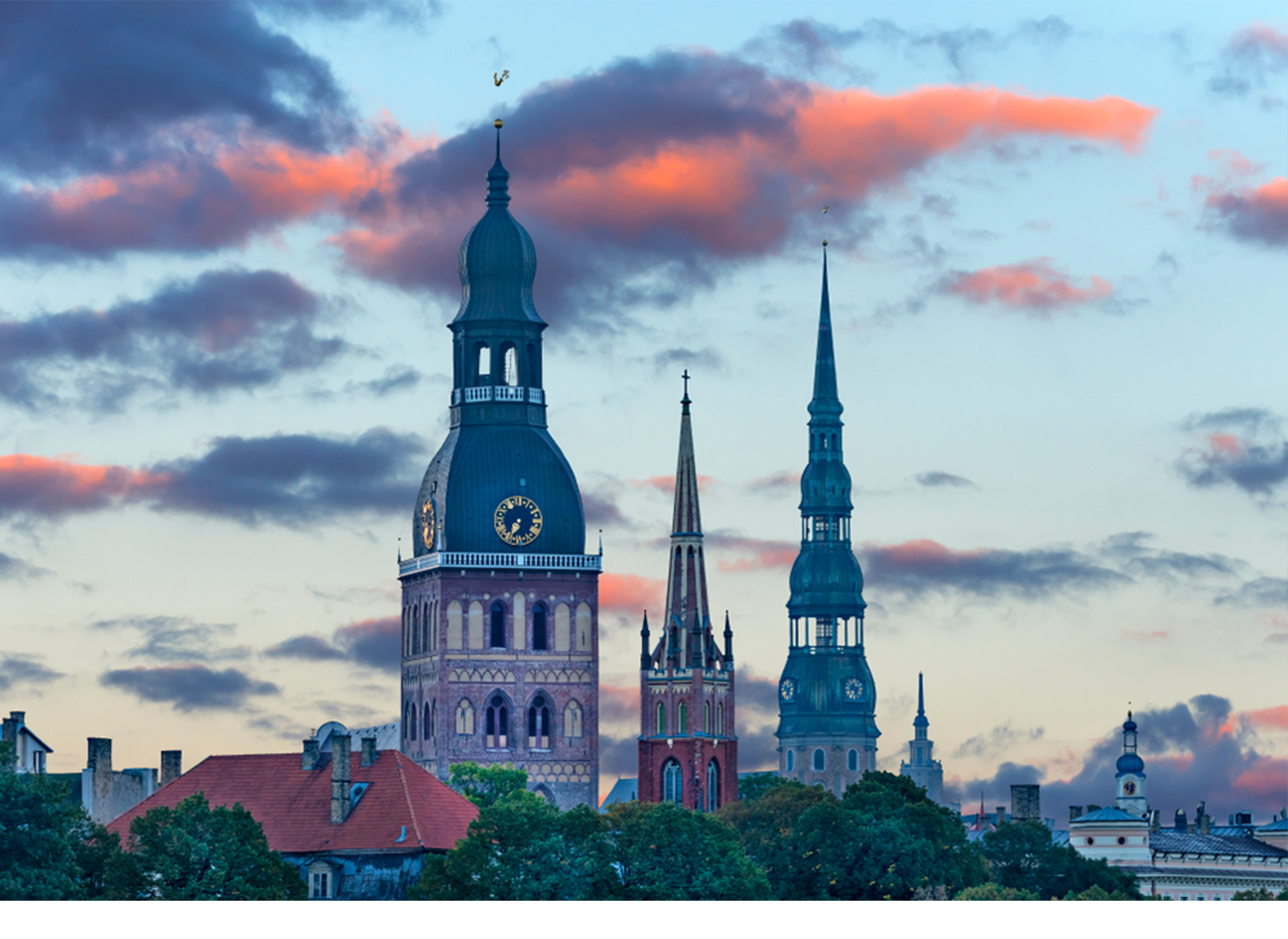 Professional Experience
Ivars Slokenbergs offers the unique combination of knowledge, skills and experience of a lawyer and business advisor with deep experience acquired while working and living in both the Baltic States and the United States. In addition to his experience working for clients at law firms, he has a demonstrated record of service to business organizations seeking to improve the business climate in Latvia.
Senior Counsel, Ellex Kļaviņš (formerly LAWIN), 2006 – 2016, Riga, Latvia With over 200 legal experts and a wide variety of practice areas, Ellex is the largest legal team in the Baltics.  Ivars Slokenbergs served in the Ellex Riga office from 2006 until 2016, and since then continues to advise the firm on certain matters while operating from New York.
Ivars Slokenbergs advised clients on sophisticated cross-border corporate and commercial transactions, including with deal values in excess of USD $500 million.  He has advised on more than 50 Mergers & Acquisitions (M&A) transactions, in diverse sectors, including financial services, energy, aviation, telecoms, real estate, hospitality, infrastructure, media, IT, e-commerce, food & beverage, waste management, entertainment and retail. He has extensive experience drafting and negotiating transaction documents, including term sheets, confidentiality agreements, share / stock / asset purchase agreements, shareholder agreements, option agreements, merger agreements, and related real estate sale / lease, finance, security, pledge, escrow, commercial, transitional services, IP, IT and labor agreements.
Ivars Slokenbergs is also one of the leading aviation and aircraft finance lawyers in Latvia, having worked on more than 45 commercial aircraft sale, leasing & finance transactions, including for aircraft owners, lessors and financiers involving all the major aircraft operators in Latvia.
Vice-Chairman of the Board, Foreign Investors' Council in Latvia (FICIL), 2014 – 2016, Riga, Latvia
FICIL is the Latvian Government's key partner for improvement of the business environment and investment climate in Latvia— it is a policy-making NGO that unites many of the largest foreign investors as well as 15 foreign chambers of commerce in Latvia.
FICIL's agenda includes specific issues important to foreign investors, such as improvement of the legal system to protect investors, and development of a favorable tax regime, as well as broader structural issues, such as reform of the education and healthcare systems in Latvia, that are crucial for its long-term development. Working with Government ministries and Parliament, FICIL seeks to solve problems through changes in legislation, administrative procedures and public policy.
As the Vice-Chairman of FICIL, Ivars Slokenbergs interacted with the Latvian President, Prime Minister, Government, Parliament, other institutions and members to achieve the FICIL agenda. He moderated public discussions of the FICIL agenda, with the participation of high-level leaders, and was a member of the Investment Protection working group.
President and Chairman of the Board, American Chamber of Commerce in Latvia, 2010 – 2014, Riga, Latvia
AmCham is the leading foreign business organization in Latvia. AmCham's mission includes the promotion of investment, trade, cooperation and friendship between the United States and Latvia, as well as the improvement of the business and investment climate in Latvia.
Ivars Slokenbergs managed a 9-member Board and 3-member Executive Staff, with responsibility for 140+ Chamber Members and six-figure annual budget and represented the organization before high-level USA and Latvian officials. He led the Chamber's advocacy efforts to increase the competitiveness of the Latvian economy, including improving the governance of Latvian ports and the administration of insolvency cases, by initiation of public discussions, which included providing testimony to a Parliamentary committee.
He partnered with the Prime Minister and Latvia's investment / development agency to develop investment / trading relationships between the US and Latvia; he delivered presentations jointly with the Prime Minister to investors and business groups during investment-promotion tours of the US.
Attorney, White & Case LLP, 1997 – 2006, New York, NY
White & Case is a leading global law firm with 2,000+ lawyers operating in 44 offices in 30 countries around the world, serving multinational companies and sovereign entities.
Ivars Slokenbergs served in the Litigation Department of the New York office, where he specialized in commercial, intellectual property and antitrust / competition dispute resolution, in particular in biotechnology, pharmaceutical and medical device patent infringement and validity litigations.  He served as a key team member in several multi-year complex Federal court actions litigating the validity and infringement of US patents in the fields of molecular biology and plant genetics and relating to the invention, development and production of genetically modified corn. He conducted legal research, and authored or contributed to numerous pleadings, motions and appellate briefs. He participated in depositions of expert witnesses and prepared witnesses for testimony at trial and served with teams working Federal court jury trials lasting several weeks, and on subsequent appeals.
He represented clients in numerous cases of antitrust investigations by the US Justice Department and Federal Trade Commission relating to acquisitions in the defense electronics, agricultural equipment, food & beverage, dairy, supermarket and IT sectors. He managed or participated in document discovery and review and document production processes and was responsible for management of teams of up to 50 lawyers and staff.
Permanent Mission of the Republic of Latvia to the United Nations, 1991 – 1997, New York, NY
Following the regaining of Latvia's independence in 1991, the Government established its Permanent Mission to the United Nations in New York. Drafted into Latvia's Ministry of Foreign Affairs, Ivars Slokenbergs was responsible for all political and legal affairs at the Permanent Mission in New York, and served as its chief researcher, analyst, strategist, negotiator and speech-writer. Ivars Slokenbergs headed a three-year effort to globalize the issue of the withdrawal of former Soviet military forces from the Baltic States, and through complex negotiations achieved the adoption of several UN General Assembly resolutions calling for such withdrawal. He successfully lobbied UN member States to defend Latvia's human rights record, in both the General Assembly in New York and the Commission on Human Rights in Geneva.
Ivars Slokenbergs authored UN speeches by the Latvian President, several Prime Ministers and Foreign Ministers, Justice Minister, Ambassador and other high-level Latvian officials, delivered at the General Assembly and Security Council in New York, as well as in conferences in Berlin, Vienna, Geneva, Rio de Janeiro, Managua and others. He negotiated Latvia's interests at global conferences related to human rights, non-proliferation of nuclear weapons, climate change, environmental project financing and others.